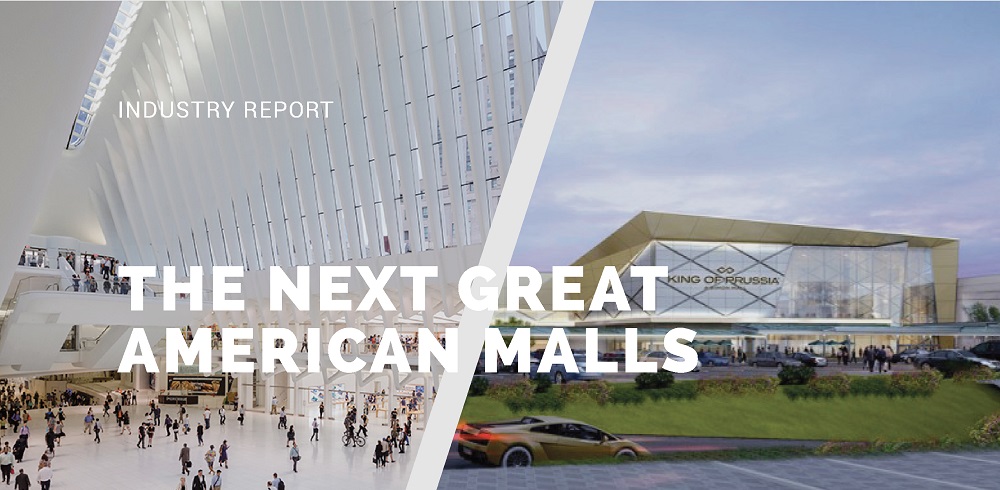 05 Sep

The Next Great American Malls
Assigning A Grade
---
In just the past year, the narrative has shifted. While op-eds about the impending death of brick and mortar retail have not become a thing of the past, the conversation of recent has become more nuanced. In addition to the usual narratives about the overwhelming ascendancy of e-commerce, the shopping mall, an iconic American institution, has undergone scrutiny of late. And the news is not all bad. Yes, Macy's just announced the closure of 100 department stores, but this is news that fits into a broader arc of—well, trimming the fat.
It's no secret that the American landscape is over-retailed. The United States has, on average, 25 SF of retail/person, compared to 2.5 SF/person in Europe, according to Forbes' "Retail in 2015: A Reality Check." This simple fact, combined with the permanent addition of e-commerce as a fundamental method of shopping, means that a reckoning is currently in place.
As it turns out, malls are graded according to a letter scale, with the top-of-the-line locations earning a grade of an "A++,"  those slightly below coming in at "A+," and so on and so forth. In a recent article by Racked on South Coast Plaza, real estate firm Green Street Advisers survey the landscape and found that there are "currently 37 A++ malls and 67 A+ malls by Green Street's tally. Together these upmarket meccas account for 44 percent of all mall value, despite only representing about 10 percent of the entire American mall pie." In other words, these grade A shopping malls are not only highly profitable, they're cannibalizing the others.
Case Studies
---
If you require certain proof and real world examples about the dominance of A++ and A+ malls, look no further than recent events of the past month. On the exact same day in August, two long awaited shopping "destinations," Westfield World Trade Center and the new luxury wing of King of Prussia, opened to the public. Each has undergone a highly publicized journey, with the Oculus heralded as a sign of the Financial District's rebirth and the new wing of KOP an extravagant renovation for an already extravagant shopping mall.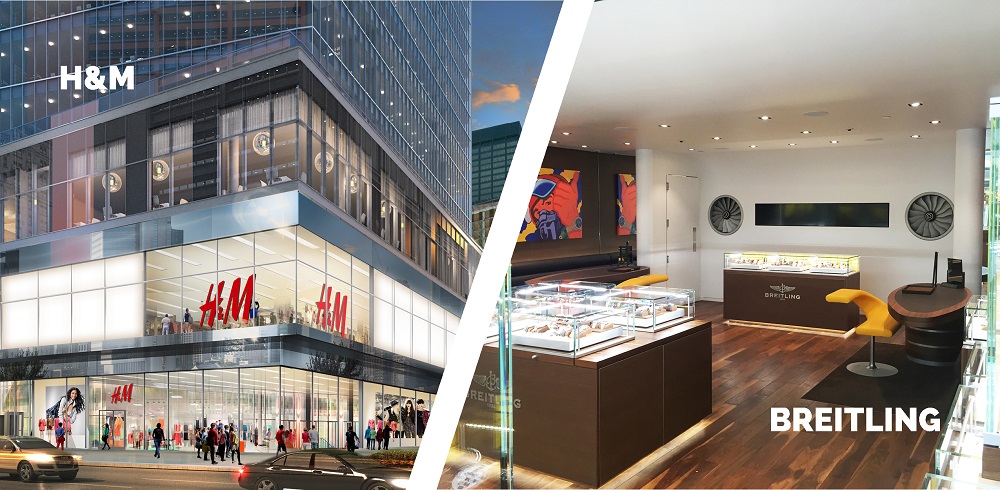 Westfield WTC
---
However, to simply view these two cases as examples of the ascendancy of a few malls over others is to miss the details. Rather, both have adopted two very different strategies, even as they seek the same goal. On one hand, Westfield WTC is defined, not entirely by its retail mix (which is both low and high-end), but rather by its iconic architectural shell. A Santiago Calatrava-design, the great curving spine of the Oculus looms over a corner of the World Trade Center site and connects to the Fulton Center. In such a way, the Oculus is both an icon, a recognizable symbol of the WTC site, and a functioning, integral part of the Fulton Center. It is a shopping mall masquerading as a transportation center while serving as a distinct, architectural icon for New York City. As architect for 4 different clients, Breitling, Sam Edelman, H&M, Ugg, we believe much of the appeal lies in WTC as a hub for both residents and tourists who are passing by, but also shopping.
King of Prussia
---
Meanwhile, the 155,000 SF addition to King of Prussia translates into more than 50 retailers, many of whom are storied luxury houses. An A++ mall with $975 in sales/SF and a vacancy rate of 1.2%, KOP ranks high not only in size, but also prestige. As seen by KOP's ritzy new wing, the strategy to maintaining such prestige is to supersize, and be bold while you're at it. That includes attracting luxury brands such as KPA clients MCM, David Yurman, Hugo Boss, Carolina Herrera, and Diane von Furstenberg as tenants, while also investing in a fresh and varied food & beverage concept; and providing a state of the art concierge and parking service. As architects for a total of seven new upscale tenants at King of Prussia, we can say that like attracts like.
In short, the American shopping mall must constantly grapple with its own identity, as it continuously seeks to reinvent itself into something the likes of which we have not yet seen. Faced with a more harrowing business climate, the path to being squarely in the black is a nuanced one. Some go bigger, with a glitzy makeover, while others try to solidly embed themselves in the everyday lives of commuters. The American shopping mall is not dead, it's just evolving.